Oorbeek Now | Events | Things | People | Mp3s | Text | Links | Contact
OORDEEL
doctrine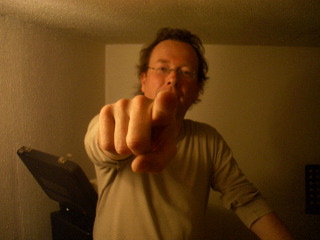 YOU PLAY!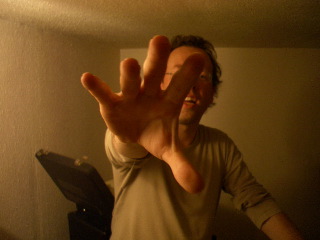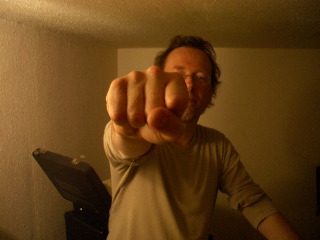 YOU STOP!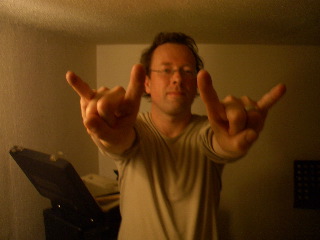 YOU JAM!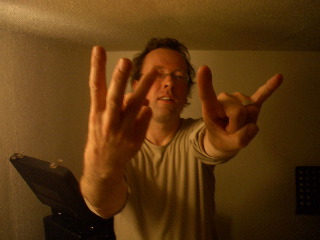 YOU FREE IMPROV MAX THREE!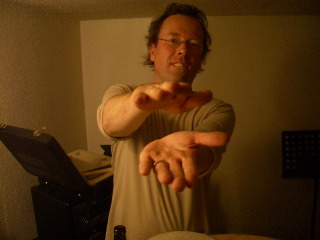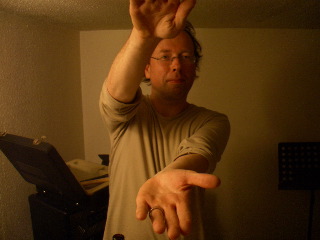 YOU QUIETER / LOUDER!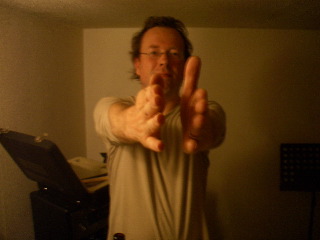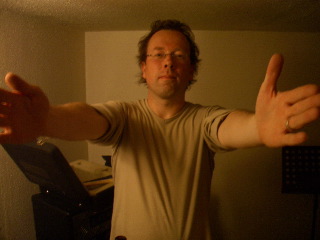 YOU DENSER / EMPTIER!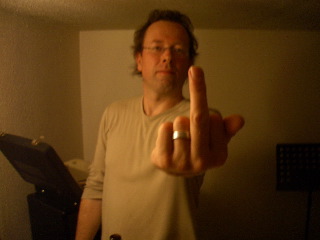 YOU DRONE!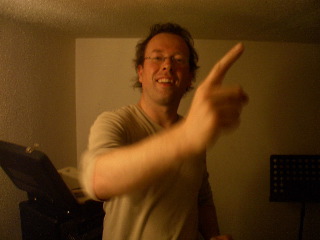 YOU EUH, PAY ATTENTION!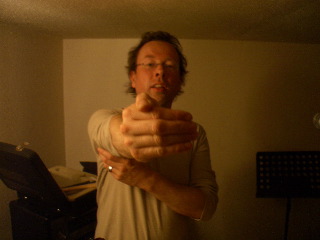 YOU DO SOMETHING TOTALLY DIFFERENT!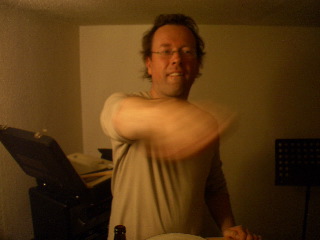 YOU LET THE MUSIC FALL LIKE A LEAF FROM A TREE!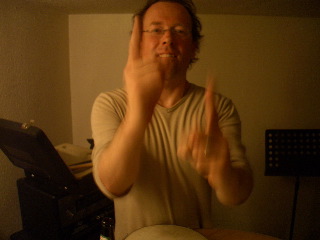 YOU STACCATO!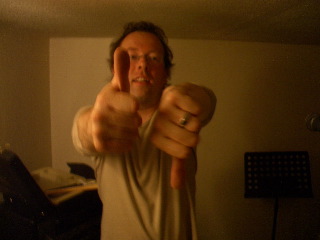 YOU OORDEEL!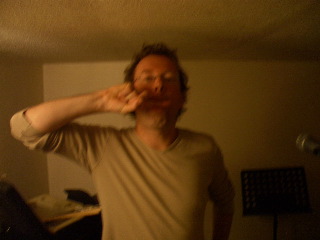 YOU MOUTHHARP!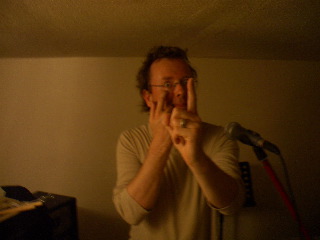 YOU ONE TONE LOOKING!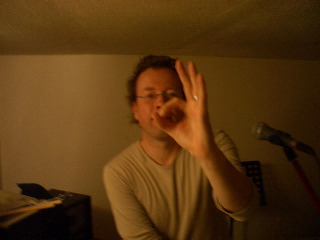 YOU START FAHNDRICHEN!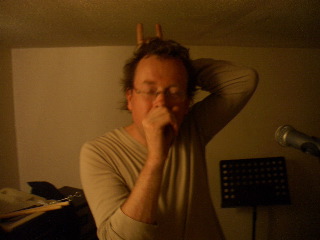 YOU DOBERMAN!
Oordeel, Dutch for 'judging' or 'judgement', is a composition of Oorbeek. It can be performed by any ensemble of more than 3 members -- though it works best with an ensemble of 5 to 8 members.
Oordeel is a set of rules and conduction gestures. Every member of the ensemble either plays or conducts. When playing you may not conduct. When conducting you may not play. At any point in performing Oordeel there will be one or more conductors -- while the others are playing. At the start nobody plays and everyone therefore is a conductor. When you are signaled to play, you play. When signaled 'you stop', you stop and you may start to conduct. You may not stop playing on your own accord (that is to say, if you stop making a sound, you still play; only when given the sign 'you stop', you may take the role of a conductor).
There are only two exceptions: the sign 'you jam' indicates that everyone will play, including the conductor; the sign 'you oordeel' can be given only during a jam and indicates a return to the rules. The one who gives the 'you oordeel' sign then takes up the role of conductor.
Feel free to play Oordeel. Feel free to add and change rules. Oordeel may be performed freely for non-commercial use only. When you do, please mention our name and let us know: oorbeek[at]oorbeek.net
Images © Serge Onnen and Oorbeek.